Monday, 22 July 2019 09:41
We've got a quick but terrific update for you today…
As you know, Jeff Nelson, Brian Ward, and I held the Inside an Indie Studio: Shout! Factory panel at Comic-Con in San Diego on Saturday night, and we announced a ton of great titles that Shout! and Scream are working on for release in the months ahead (through March 2020).
From Shout!, you can expect The Anne Bancroft Collection (includes Don't Bother to Knock, The Miracle Worker, The Pumpkin Eater, The Graduate, Fatso, To Be or Not to Be, Agnes of God, and 84 Charing Cross Road), Twins (1988), The Wizard: Collector's Edition (1989), Brewster's Millions: Collector's Edition (1985), and a vinyl re-issue of Mystery Science Theater 3000: Clouds in the Sky. [Read on here...]
Tuesday, 25 June 2019 12:34
Wednesday, 30 August 2017 11:55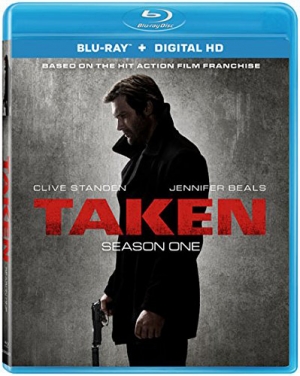 In announcement news today, Lionsgate has set Taken: Season One for Blu-ray and DVD release on 9/26 (SRP $42.99 and $39.98). Extras will include the Taken: On Set featurette.
In case you missed the announcement when we posted it several weeks ago, The Warner Archive has just released The Man With Two Brains (1983) on Blu-ray, along with The Originals: The Complete Fourth Season. New to DVD is Mom: The Complete Fourth Season. And back in print on DVD are Miracle in the Rain (1956), Skyjacked (1972), A Warm December (1973) and MGM: When the Lion Roars (1992).
20th Century Fox Home Entertainment has announced another pair of catalog re-issues, this time with a holiday theme. Look for a Home Alone 2: Lost in New York – 25th Anniversary Edition on Blu-ray and DVD on 10/3. Following on Blu-ray and DVD on 10/10 is a Miracle on 34th Street: 70th Anniversary Edition. No new content is expected.
Fox has also set Sleepy Hollow: The Complete Fourth Season for DVD only release on 9/26. [Read on here…]